Breakfast Replacement Green Smoothie
20 Apr
Replace your breakfast with this all time favorite Green Smoothie.  It'll get your day going on the right track.  Below is the ingredients.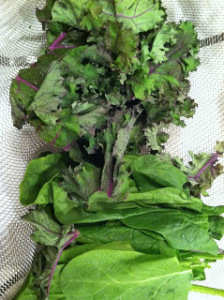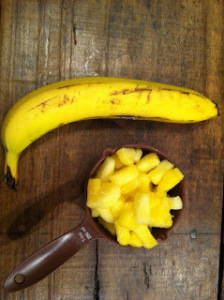 Ingredients:
•    3/4 cup kale
•    3/4 cup spinach
•    1 large banana
•    2 cups pineapple (or another fruit)
•    2 cups soy milk
Direction:
•    Always blend the green with liquid first.  In this smoothie, you want to blend soy milk, kale and spinach first.
•    Add the rest of the fruit and blend for another full minute.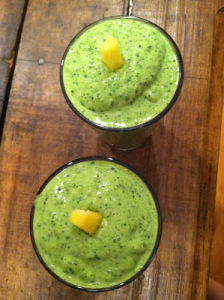 After blending some time once you will see the smoothie is prepared you can decorate it as if shown on the picture. My readers are sending me emails to write a review on a good smoothie recipe book. As I do believe my website is dedicated to my readers mainly so I wrote one review. The review really got attention of the readers. So I think the smoothie book is really loved by everyone. If you are interested on the review then click here… 10 day green smoothie cleanse reviews. The writer JJ Smith really made the eBook very easy and simple. I hope you would enjoy his direction and everyday enjoy healthy yet delicious green smoothies.